Why Amsterdam?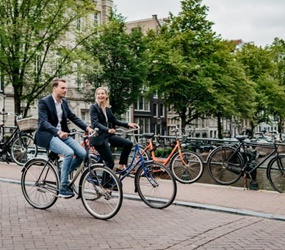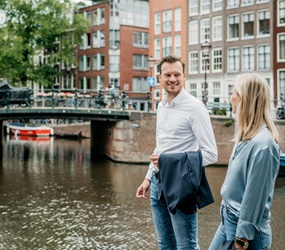 #1 English Proficiency Among Non-native English Speakers
The Dutch capital is considered one of the most multicultural cities in the world, with at least 177 nationalities represented. Become a member of the vibrant city with diverse international communities.
#1 The Highest Employment Rate in EU
Companies like Philips, ING, Booking.com, Uber, Netflix and more are headquartered in Amsterdam. The city's startup ecosystem is ranked in the top 5 in Europe.
#3 In the World's Top City Destinations
The Netherlands is one of the safest and happiest countries in the world, offering a high educational standard at a considerably lower fee than other English-speaking countries. In addition, from Amsterdam, you will have ample travel opportunities to the rest of Europe; Paris, Brussels, London, or Berlin are only hours away.
#To Join a Top Business School, Nyenrode Business University Amsterdam
Full-time MSc in Management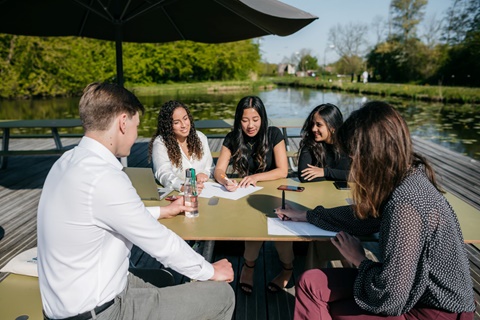 16-month program for young professionals to enter the European labor market as skilled starters
0-3 years of working experience
Bachelor degree (any major)

Full-time MBA
1-year MBA program focused on European business and leadership development
4-8 years of working experience
Bachelor or Master degree (any major)

Student Housing in Amsterdam
Due to the high demand for housing among our students, Nyenrode offers accommodation at Ourdomain, a modern housing complex only 15 minutes from Amsterdam city center. Watch the video to get a glimpse of our students' lives.