Stewardship
---
Everyone has a role to play in achieving a sustainable society. As a business university, we take responsibility for making not only a personal impact, but a social impact as well. Our aim is to realize a sustainable society – through research, through education and through our own organization.  
In addition to academic theory and practical relevance, personal development is an essential component of the curriculum in our educational programs. This is exemplified through our purpose 'Serving society by shaping responsible leaders' and our three core values of Leadership, Entrepreneurship and Stewardship, which date back to the roots of our institution.
Sustainable Development Goals
In our new strategy for 2020-2024, we make the link with the United Nations Sustainable Development Goals (SDGs). Social responsibility is deeply rooted in our history. Our forward-looking LES values (Leadership, Entrepreneurship, Stewardship) clearly indicate the skills our students need to make an impact. 

We contribute to the SDGs both in our research and our education. Nyenrode embraces all the SDGs, but we bring focus to increase our impact. We primarily focus on SDG 8: "Decent work and economic growth." This SDG aims to promote sustained, inclusive, and sustainable economic growth, full and productive employment and decent work for all. This goal is in line with our purpose, origin, and strategic focus and builds on our LES values.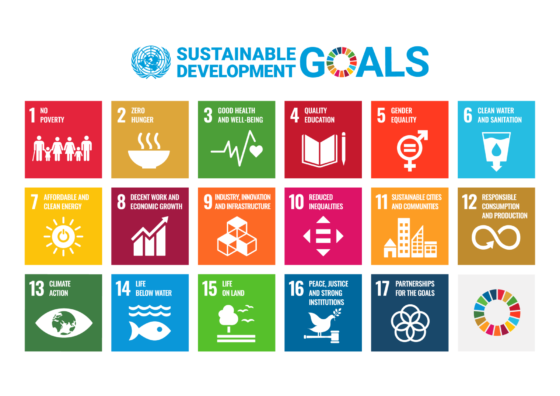 Principles for Responsible Management Education
Nyenrode Business University has also subscribed to the Principles for Responsible Management Education (PRME). This initiative by the United Nations stimulates corporate social responsibility in academic education and scientific research. Nyenrode is committed to the six principles of PRME: purpose, values, method, research, partnership and dialogue.

By creating specific academic chairs, we promote education, research and the social debate on stewardship, sustainable business and responsible leadership. Examples include the chairs in Sustainable Business & Stewardship, Sustainable Building & Development and Business Ethics.

Sustainable solutions

As an organization, Nyenrode is dedicated in choosing sustainable solutions with respect to:
energy procurement
energy consumption
office furniture
mobility and transportation
restoration of monuments
renovation of rooms and buildings
landscaping
cleaning
waste management
Highlights 2019-2020
New hospitality and catering vision
In our new hospitality and catering vision, implemented as of September 1, 2020, we strive to make a sustainable contribution to the environment, both for each other and with the next generation in mind. As a large organization that is constantly growing, we are aware of the enormous impact we and our partners have on the surrounding area. This means that we select the best local and seasonal ingredients and try to waste as little food as possible.
Henk van Luijk lecture 2019 on Sustainable Development Goals 
The 2019 Henk van Luijk lecture was held in the Pfizer hall on May 22. The topic of the lecture was the United Nations' Sustainable Development Goals (SDGs). The lecture also examined what the business community's view on the SDGs means from a business ethics perspective. 
Conference on corporate responsibility and climate change
On January 18, 2019, Nyenrode hosted the conference 'Corporate responsibility in relation to climate change'. International firms, investment managers, insurers, human rights organizations and climate groups came together to address the key question: how can my business take responsibility for future generations?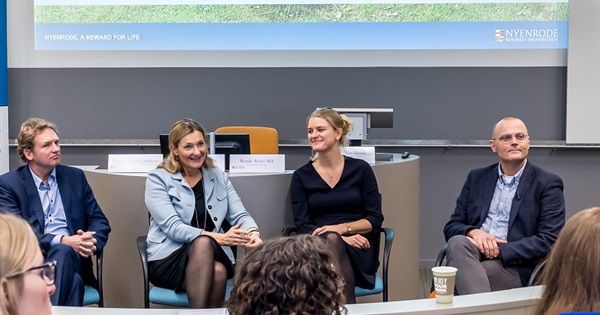 Hiring online specialist with autism
To optimize our online performance, we use the services offered by Swink: a commercial company with social impact, led by alumnus Niels van Buren. The online specialists at Swink are all people with autism who have exceptional qualities, such as highly developed analytical and problem-solving skills. With their help, we are able to achieve our online optimization targets.
IMC Weekendschool
On March 31, 2019, Nyenrode welcomed around 200 alumni of the IMC Weekend School for an activity-filled day program. The activities ranged from substantive workshops on networking and starting your own business to a rugby clinic by Rugby Club Nijenrode. The IMC Weekend School was also presented with a cheque of €1,000. This money was raised during a Christmas collection in Amsterdam by students, staff and alumni of Nyenrode.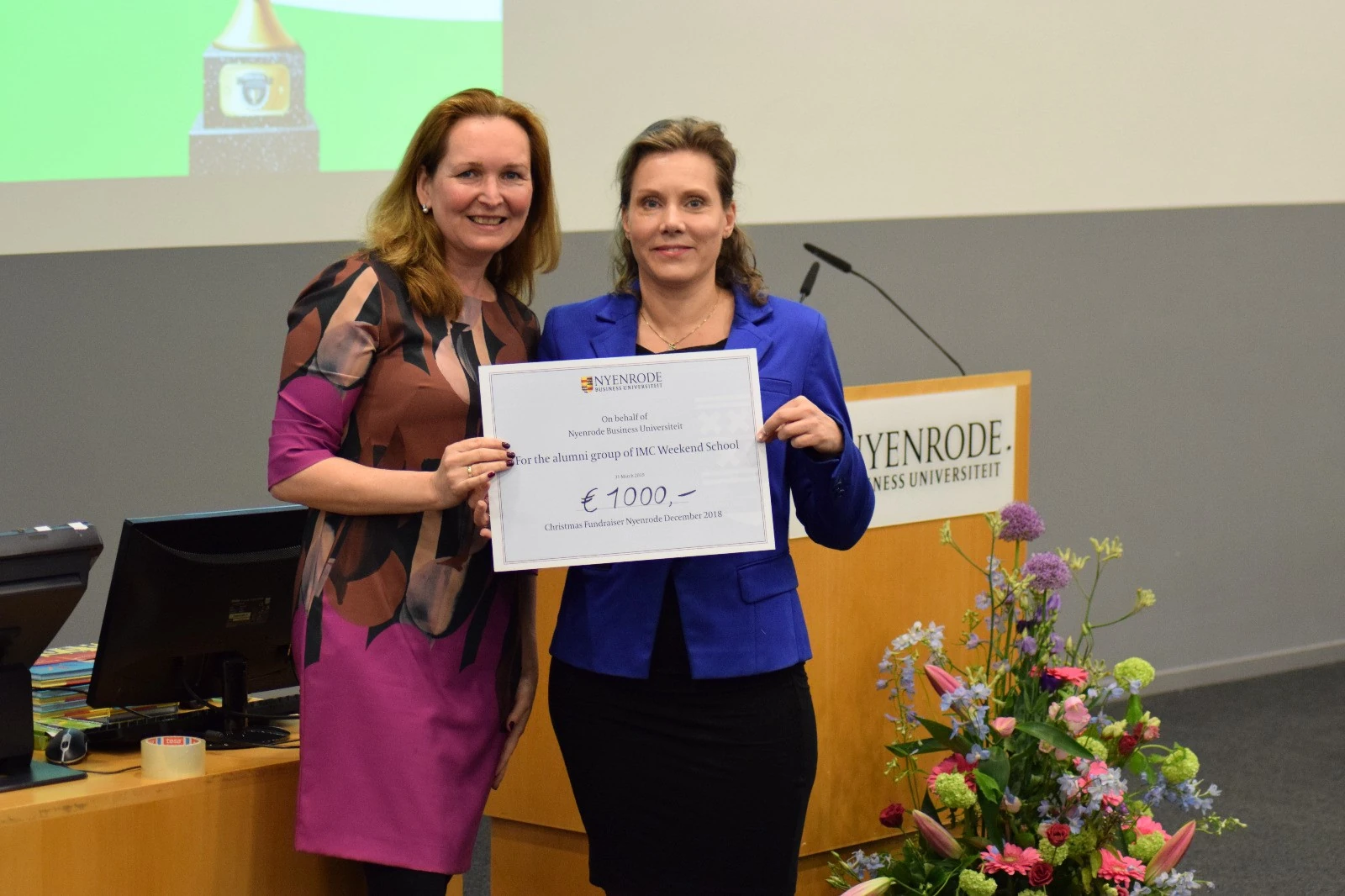 Sing-along with care home residents
For the 2019 Summer Festival, the Nyenrode Amsterdam team expressed a desire to give something back to the city. All staff members of the Keizersgracht location visited care home 'De Rietvinck' to have a joyful sing-along with approximately thirty residents. Together they sang well-known Amsterdam folk songs, such as 'Aan de Amsterdamse grachten' ('Along the Amsterdam canals') and 'Tulpen uit Amsterdam' (Tulips from Amsterdam').